Bankruptcy Attorney Near Me Columbus
How to find the right Bankruptcy Attorney in Columbus, Ohio
How to find a bankruptcy attorney near you for a bankruptcy case in Columbus Ohio?
Looking for Bankruptcy Attorney Near Me? Some Columbus bankruptcy attorneys try to "get you in the door" by advertising low prices – because they think that's what you mainly focus on.  It works for some.  When you search for a bankruptcy attorney near me, and discover the self-described "affordable bankruptcy attorneys" or the $500 dollar lawyers near me, be on guard.  You would rightly be concerned that you might not get the time and attention to detail your case requires.
This kind of search for bankruptcy attorneys is one way to start, but be sure to investigate them carefully.  It is HIGHLY PROBABLY, that the right bankruptcy attorney for you in Columbus Ohio will NOT be the one nearest you.
If you're seeking a bankruptcy attorney near you to help you file bankruptcy or find a non-bankruptcy solution (I regularly find non-bankruptcy options for my clients) to your financial difficulties, you're not alone!  We are certainly facing extraordinary times!
And the bankruptcy attorneys know it.  If you are suffering from financial stress, you're in the danger zone. You need to be cautious, even perhaps suspicious of "affordable bankruptcy lawyers" or, even worse, $500 bankruptcy lawyers. Your entire future financial life is on the line.
Unlike other things in life, you need to get this right  the first time.  Because, in bankruptcy, you often DON'T get a second chance.  You won't get a "do over" if it goes wrong.
What should I ask my Columbus bankruptcy attorney?
How many cases have you handled in court?
Some attorneys claim years of experience, but how many cases have they filed?


We have filed over TEN THOUSAND CASES for our clients.

What is your Payment Plan?
Don't be misled by "no money down" advertising designed to focus on fees and not quality.


We know how to make our high quality representation affordable for you. We will customize a payment plan that works for you.  Our goal is to help you, and part of that means figuring out how to help you pay for our "full solution" to your problem. 

How many years have you been practicing only bankruptcy law?
Forget about "years of combined experience" or even number of years in practice. This may not equal bankruptcy experience.


I have been filing bankruptcy since 1986, and have specialized in bankruptcy since 1995. I have more actual bankruptcy experience than nearly any other attorney you can find.

Are you a Certified Credit Counselor?
For 90% of the bankruptcy attorneys in Ohio, this will be a no.


I am the only bankruptcy attorney in Ohio who is a Certified Credit Counselor.  I have created a credit recovery program designed specifically for my clients who file bankruptcy.

 Are you a Board Certified Specialist?
For 90% of all bankruptcy attorney's in Ohio, this will be a no.


I have been a Board Certified Specialist in Consumer Bankruptcy since 2005, there are only 10 in the entire state of Ohio.
Would you tell me NOT to file bankruptcy? 
Some bankruptcy attorneys would rather file as it's easier than the alternative.


I actually want to explore the alternative if it fits before thinking of filing. 

What is your BBB Rating?
If a bankruptcy law firm is not even mentioned on the BBB, beware.
A+ Rated and Accredited with the BBB since 2008. 

  

What is your board certification?
90% of all Ohio bankruptcy attorney's wont be able to answer this question.
I am one of only 10 Board Certified Consumer Bankruptcy Attorneys in Ohio.  I've been certified since 2005. This certification is recognized by the Ohio Supreme Court.  Thus, I am permitted to hold myself out to the public as a consumer bankruptcy specialist.  
Do I really need to claim Bankruptcy?
If you live in Columbus, figuring out if you need to file for bankruptcy can be tough.  It's one of the hardest decisions we ever have to make.  Take advantage of the fact that many Columbus Ohio bankruptcy attorneys offer free appointments.  Of course, I offer a free consultation and will review all your options, not just bankruptcy options.  You should interview more than one attorney before making your final decision about which attorney to retain.  You know this is serious.  You'll need to ask the hard questions.
Problem is, often I find that those who come to see me are really not sure which questions to ask!  No worries!  I will guide you through all the options, pointing out the pros and cons of each.  Then, after we're finished, and I ask, "Do you have any questions we haven't covered?" most of my clients reply, "No Mr. West, you've covered all of them, and more!"
The first question we need to cover is this one – Do I really need to file bankruptcy?
Its the best question to start the conversation.  Because, what if you really DON'T need to file?  You need to review your non-bankruptcy options as well as the bankruptcy options.  But, does the attorney you are consulting really know about them?  Most are not trained in them, and have never done them,  Unless the attorney is a certified credit counselor, or a certified debt arbitrator, how would the attorney be able to correctly identify and evaluate these non-bankruptcy options?
Its just common sense that you need to evaluate ALL options or you won't be sure you've got the best solution.
The Myths of Bankruptcy Attorneys
Best Bankruptcy Attorneys Near Me
Are you searching for "best bankruptcy attorney near me"?
It's like a trick question.  Of course, there is really no attorney who is the "best bankruptcy attorney." Best for one client will not be the best for a different client.  Even the word "best" is subjective.  So, two qualified attorenys may be able to do a good job for a client, but one may be  a good "match" for the client's needs and personality, and the other not may not be.  This is for you to decide. And, you should only decide after you meet with several attorneys. You need to do your homework, and then decide who is "best" for you.  
How internet search can lead you in the wrong direction.   
We often search for things that are "best ____ near me."  It saves time and the word "best" generally gets us what we are looking for more quickly.  This works when we need a nearby drug store or hamburger.  But not when looking for something like a Columbus bankruptcy attorney.  Right away, the  "near me" trap should be obvious. It doesn't matter where in the Columbus area you may live,  the best bankruptcy attorney for you is PROBABLY NOT "NEAR" YOU!
When using the internet, we get into a habit of searching for everything that way.  But this approach will not serve you well for this task.  Because, in all probability, you will have to drive past one or more "not best for you" attorneys on your way to the one your search tells you "might" be best for you. If you think about it, the "near me" may not be important at all.  The choice of bankruptcy lawyer is critical to your financial success.  You will probably only ever file one bankruptcy.  So if you have to drive a bit to get the right one, its more than worth it.  Lots of my clients drive over 40 miles to get to my office.  Because, they tell me, they want the best Columbus bankruptcy lawyer for their financial recovery. 
$500 Dollar Bankruptcy Lawyers Near Me
As a board certified specialist, I would like to think nobody looks for this kind of attorney.  But according to Google, nearly a million results are returned for this search.  I believe that this is even worse than "best bankruptcy lawyer near me." 
Yes, there are people typing in the "$500 bankruptcy lawyer near me" search query. If you're looking for this lawyer, you should be super-cautious.  To represent someone in federal bankruptcy court, to assume responsibility for their case, to investigate all the options, provide seasoned counsel, and guide a client from deep in debt to financial recovery, if it is to be done correctly, is a serious matter.  This always requires a complex analysis, and careful preparation and attention to detail.  All this takes time.  I fear it may take more time than a $500 bankruptcy attorney might have to give it. 
I would respectfully ask you to think about this for a minute. 
Wouldn't you expect any professional, think cancer specialist or cardiac surgeon, to find it nearly impossible to predict, in advance, without knowing what problems you might have, or what you need, what the fee will be?  In a medical context, you would find this laughable.  Absurd.  But in the bankruptcy context, somehow attorneys think a $500 "one fee fits all, bottom of the barrel" price makes perfect sense.  Nevertheless, you will see it on the internet.  It might be a good idea to ask them if they carry malpractice insurance.
Chapter 7 Attorneys Near Me
Are you searching for a chapter 7 attorney near me? Do you think you need to file chapter 7?  There are more than a few chapter 7 attorneys in Columbus, Ohio. Curiously, some of these chapter 7 attorneys chose not to practice in chapter 13.  And, when you ask, they will tell you that they don't.  Should this concern you? It might.  It would me.  Even if I was not filing chapter 13, I'd want to know why the attorney chooses not to file a chapter 13 case.  They are more complex and time consuming, and require much more time to administer.
Initially, the problem with searching out a chapter 7 attorney is the "put the cart before the horse" problem.  You're looking for the provider of a specific solution before you have had a full consultation with an experienced bankruptcy attorney.  The chapter 7 bankruptcy may be the right choice, but chapter 13 might be a better choice (it often is). 
If you consult with an attorney who only does, or prefers to file only chapter 7, you might not be surprised if this attorney recommends what he files as your solution, and not some option he doesn't offer. This might remind you of that old saying, "when the only tool you have is a hammer; everything looks like a nail."
Service Area
Our Office Location
Chapter 13 Attorney Near Me
This search has the same inherent fault as the chapter 7 attorneys near me search.  For over 30 years, a number of clients have consulted with to me, initially wanting to file chapter 13, for lots of different reasons. But sometimes it's the wrong choice and normally they are misinformed, or misunderstand their options.  I take the time to explain why, although they COULD file a chapter 13, they SHOULD be filing a chapter 7.  I explain this because it's what's best for my client, even though the fees in chapter 13 are higher than in chapter 7.  Remember, if you are eligible for chapter 13, you may also be eligible for chapter 7.   You need to have both options compared and the pros and cons explained to you.  Will you get this from the chapter 13 lawyer near me?
No Money Down Bankruptcy Attorney Near Me
Does this remind you of a used car salesman? There's a powerful psychological reason this is done.  It will be irresistibly appealing to someone who is suffering from serious financial pressure.  Someone who wouldn't have a lot of money, can't pay bills, and feels like they cannot afford to spend on anything, even bankruptcy.  That's why  the no money down bankruptcy attorney does it.  Because it works so well. 
You don't need to fall for this.  Over the years, I have had thousands and thousands of candid discussions about fees with my clients.  They often tell me that they are worried that they will have to pay the entire legal fee in full, when they retain me.
Nobody needs to fear legal fees in bankruptcy.  Most all attorneys offer payment plans.  And, the down payment, or lack of down payment, need not be a factor in choice of a bankruptcy attorney in Columbus,  Ohio. 
The down payment is, in my mind, just a showing of good faith and expressed intent.  It need not be much.  Sometimes I find good reason not to even require one.  Often my clients pay $100 to $200 down.  But sometimes no money down. The down payment is clearly not my focus and I suggest a consumer might rightfully wonder why any attorney would try to make this a "selling point" for his practice. 
Think about this advertising pitch for a minute.  Think about how this approach would work if you were choosing a doctor for a serious medical condition.  In your search for the right doctor, you would focus first, in fact, exclusively, on the qualifications of the doctor, his board certification, how many years of experience he has, the online reviews and his reputation.
You would NOT be interested at all, probably, on payment terms. In fact, you'd probably think that someone who told you they were going to search for a heart specialist this way had lost their  mind.  Curiously, however, consumers do this all the time when searching for bankruptcy attorneys.   And the bankruptcy attorneys encourage it by advertising for it.  
And consider this as well.  Hiring a no money down bankruptcy attorney does NOT mean in the end you will pay less; you may in fact, pay even more.
For these reasons, (and because I know about the no money down bankruptcy attorney firms) I urge you to pay little, if any, attention to "no money down, or zero down" advertising.  It's the wrong focus. 
Cheap Bankruptcy Attorney Near Me
Searching the internet for a cheap bankruptcy attorney near me will display a list of several self-described cheap attorneys.  I am not kidding,  Attorneys who are trying to get your business by advertising cheap fees.  Clearly, they think that price is your most important factor in selecting a bankruptcy attorney.  For some, I know it is.  For those people, the best attorney near me REALLY IS the cheap bankruptcy attorney for me.  And, they will not have problems finding a bankruptcy attorney to take their $500 or whatever cheap fee they charge.  I worry about the outcome for these folks.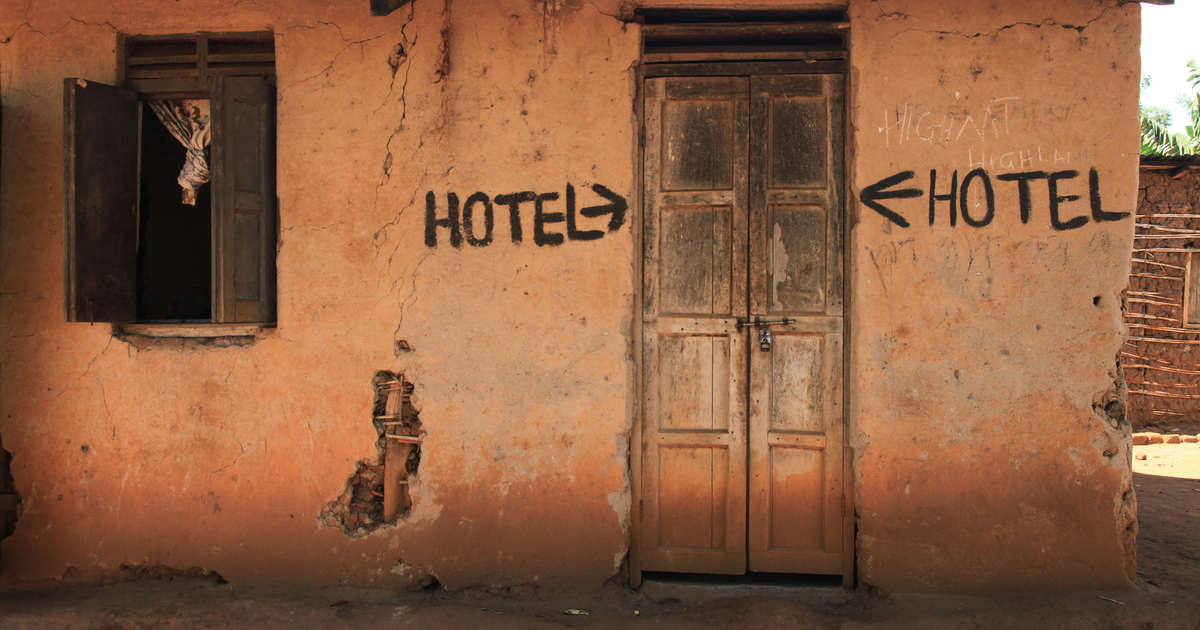 Focus on price, especially a "cheap bankruptcy attorney near me", might might get you a cheap attorney, but a bad result.  The money you save now will be quickly forgotten, but the cost of mistakes, or of shortcuts taken to keep that price cheap might haunt you for years.  
Of course, cheap bankruptcy attorneys have to keep their own costs extremely low, in order to offer their cheap fees. And, while I cannot comment on an individual firm, the phrase, "you get what you pay for" applies to legal services, too.  Famously, Abe Lincoln said, "A lawyer's time and advice are his stock in trade." If the attorney values his own time so low, what does this mean?
Affordable Bankruptcy Attorney Near Me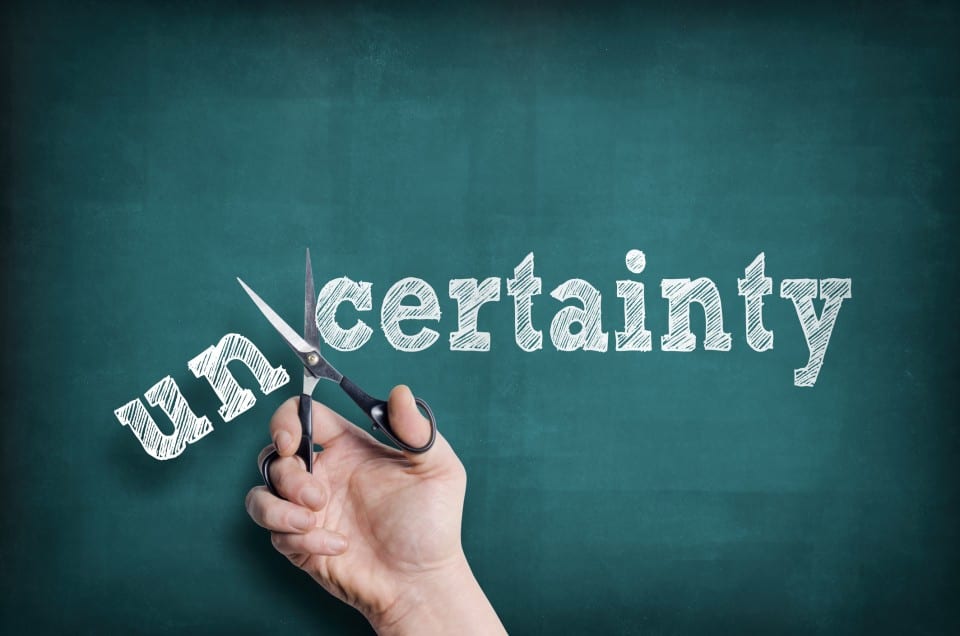 Affordable bankruptcy attorney near me sounds appealing, right?   We like everything we purchase to be affordable.  But, beware, as "affordable" is sometimes just a code word for cheap. And, of course, affordable is a relative term.  Affordable to me could be cheap to you and too expensive to someone else.  In the context of looking for a bankruptcy attorney, affordable is a factor to be considered secondarily, after first finding the best attorney for your needs.
When it comes to cost of legal services, I often surprise my clients by showing how they can afford to have the top-notch representation they need, but feared they could not afford my law firm.  Because I've been doing this since 1986, I've got the way for my clients to pay fees figured out.  This should be no surprise.  Its just one of the reasons we file more cases in Southern Ohio than any other law firm.
What will it cost to file Bankruptcy
The cost to file bankruptcy is comprised of the filing fee, which is $335 for chapter 7 and $315 for chapter 13.
Of course, there are other costs, fees for the mandatory credit counseling course, generally $25 – $50, the cost of credit reports, $20 – $50, and any copy fees for deeds, mortgages, car titles, tax returns and other required documents.
While the costs generally don't vary among Columbus Ohio bankruptcy attorneys legal fees do.
Columbus Ohio bankruptcy attorneys will typically charge a set fee for chapter 7 cases. Columbus Ohio attorneys typically charge a flat fee, or a "no-look" fee for chapter 13 cases. Again, the cost to file your bankruptcy is not your major consideration, its the quality of the Columbus bankruptcy attorney you are most interested in.
More on the topic of legal fees.  When searching for bankruptcy attorneys near me, you should not be trying to find the cheapest (or affordable bankruptcy attorney).  And, be on guard against "add on" legal fees.
For example, one bankruptcy attorney in Columbus I found has a website advertisement for legal fee under $900 for chapter 7. Is this what you'll pay?  Maybe not.  It depends.  There are some rather restrictive limitations. (lawyers and their fine print?)
Careful reading of the web ad discloses that, to qualify for this "cheap attorney near me" price,
Your income has to be under $20,000.
No real estate.
Only one (or none) automobile .
If you want to file with your spouse, add $400 to the fee.
What is happening here?
You can probably guess.  What appears to be a low fee mignt turn out to be MORE than you would pay somewhere else.
(Wow!)
The true cost to file bankruptcy is, I think, more properly determined by the amount of time required of the attorney and his paralegals to properly prepare the extremely detailed documentation. We have to analyze it carefully, so that we will identify small things that can make a big difference.  Because, once the case is filed, it's often too late to fix overlooked mistakes later.
Basic common sense tells you that it is nearly IMPOSSIBLE to be able to accurately, responsibly, quote a fixed fee before the Columbus bankruptcy attorney knows ANYTHING at all about you and your circumstances.
I think this is the same as asking a doctor to tell me, in advance, what the cost of treatment will be before I even tell him about my symptoms, my medical history, and he examines me, orders tests, etc.
The doctor would probably consider doing this medical malpractice.  No doctor I know would even think about doing this.   They'd laugh at the notion of it.   Strangely, in the bankruptcy law area, consumers request it and some Columbus bankruptcy attorneys not only do it, they advertise for it!
People cannot be faulted for asking, I think, as this is how we normally shop for everything.  But most folks  don't understand that this is not appropriate for legal services.  This is asking for trouble.  But, understandably, they probably think, if the attorneys are doing it, it must be OK.
Contrary to what some may say, no bankruptcy is "simple."  Again, in a medical context, doctors never skip tests and "wing it" if you say you need a "simple appendectomy."  Or even if you have a simple case of the flu.  The time required for a professional to do a professional job at anything, correctly, is normally considerable. And, a true professional's time is expensive.
So, think it through.  The "cheap bankruptcy attorney near me" is either (1) working for a very low hourly rate on your case, assuming he puts the necessary time into it, or (2) might not be putting the necessary time into it.
Filing bankruptcy is a "once in a lifetime event" for most people.  The long term effects of any bankruptcy will probably be dramatic.
An outcome which will be dramatically good for some, or, dramatically bad, sadly, for others.
Bankruptcy results in a great recovery for some consumers.  When properly assisted by an attorney who helps them to select the right solution, chapter 7 or 13, and then competently and carefully prepares the case for the Court.  Finally the attorney will help with credit recovery after the case is discharged.
But filing bankruptcy will not be as helpful for others.  These poor consumers will get a discharge of their debts, or some of them, and may lose some property, and that's it.  What about their credit?  Sorry.  There's bad news here.
Without the necessary follow-up, its doubtful that they will recovery their credit as quickly as they could.  This often means being limited to buying cars at buy-here pay-here lots.  Or, they have to accept loans with very high interest rates.  In many cases, this will continue for years.   Ask yourself how much money they will pay, due to the much higher interest rates the'll pay on loans.  It's a lot.  I estimate about $6,500 to over $10,000 on EVERY SINGLE CAR they buy.
The lesson here is that by trying to save money by hiring a cheap bankruptcy attorney near me, you may actually pay more, in the long run.
Try this exercise for another way to look at it.   Imagine someone else was paying your bankruptcy legal fees.  If someone else was paying, would you still want to use the cheap attorney near me?   If the answer is no, then wouldn't you be better off finding the Columbus bankruptcy attorney you really want, and ask that attorney directly – How can you make your fees work with my budget?
I've had that conversation thousands of times.  Almost NEVER will anyone walk away to find a cheap bankruptcy attorney elsewhere.  I tell them, "Hey, if I haven't figured out how to make my fees work for my clients, I wouldn't be the attorney more people hire year after year, would I?"
Clearly, the legal fees to file bankruptcy in Columbus Ohio should not be anyone's primary consideratoin.
Bankruptcy Means Test online
You can find a wealth of accurate information about the means test on the web, if you are curious. You can find  online means test calculators on several sites, and you can also visit the U.S. Courts website.
You can also skip this, and I suggest that's probably best.  For most of my clients, its probably a big a waste of time.  If you really want the nitty-gritty on the means test, head over to my very practical discussion of this topic, the Ultimate Guide to the Means test here on this website.
The outcome of your means test often doesn't really matter.  There are, of course, some technical considerations that the means test will present to the attorney.  But not in a way that frequently changes the outcome.  What I mean is  that it has NOT been an issue for the vast majority of cases I've filed since 2005.
In most cases, the best solution to your financial problems won't be affected by the means test. In those few cases where the means test has been an issue, I have almost always been able to find a legal way to file chapter 7 if that's the best solution.