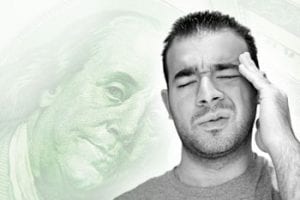 Medical debt can strike at any time, but rarely is it a convenient one. Medical emergencies or the sudden onset of an illness can rarely be efficiently planned for financially. If gone unattended, medical debt can cause your credit score to suffer, and so once acquired, it's important to know how medical debt can impact your credit and what you can do to help prevent damage to your score from unpaid medical bills.
Impact of Medical Debt on Your Credit
Most doctors and hospitals don't have a direct reporting relationship with the credit bureaus. It's too easy for them to simple send the debt to a collection agency and let them deal collecting the money. Because of this fact, your credit can be hurt if it goes unattended and the collection agency the purchased your debt reports your deficiency to one or all of the credit reporting agencies.
Handling Medical Bills on Credit Report
If a medical debt lands on your credit it is sure to hurt your score and therefore, you should respond promptly to notices sent by a medical debt collection agency. You will also need to carefully review all information about the debt that is sent and request that the agency send you all the proof of the debt that they have. In situations where the collection agency is unable to provide proof of the claim you can dispute this with the credit reporting agency and have the information removed from your credit report.
Recent Changes to Unpaid Medical Bills
How collection agencies can report your medical debt has recently changed. As of 2017, an entity owed money must wait 180 days before medical debt can be applied to your credit report. This change was enacted in order to give individuals and/or health insurance companies more time to pay off the medical bills.
Wipe out Medical Bills with Bankruptcy
If unpaid medical bills are unmanageable and you have tried all other measures to remove them from your credit report, bankruptcy may be able to help discharge, or wipe out your legal obligation to pay the debt. Once you file bankruptcy, collections attempts must stop, and since they are unsecured, can be included in the amount of money that is eliminated and the end of your bankruptcy. Additionally, once bankruptcy has discharged the debt, the information must be listed as closed on your credit report. Consult a Dayton bankruptcy attorney if you are suffering from the burden of medical debt to find out what your options are.