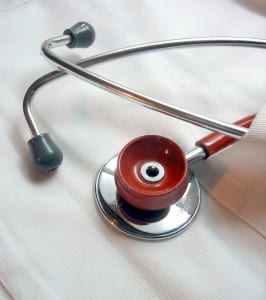 In most cases the type of debt that individuals end up with is those that have been planned for. For example, the debt that comes with a buying a home or a car or some major appliance. When it comes to medical debt this is definitely not something that was foreseen and yet it can be financially devastating.
It has been indicated that in regards to all of the bankruptcies filed across the nation that 60% of the debt is related to medical debt. When filing for a bankruptcy debt is categorized into different segments. One of these is those debts that are classed as unsecured debt, which are normally loans that have been made with no collateral or credit cards, for example.
Medical debt is also considered as unsecured debt. In the majority of cases the unsecured debt ends up being discharged in a Chapter 7 bankruptcy. What some do not realize is that there are medical debts which can mean that their wages are going to be garnished.
What can often happen is that the medical institution will sell the outstanding accounts to debt collectors who in turn go ahead with the action to garnish the wages.
For any individual that finds themselves in a situation where they are not able to make proper negotiation and potential payment plans with the medical institution that they owe the medical debt to, their best option may be to seek out the council of a qualified bankruptcy attorney to see if Cincinnati bankruptcy would be the best option.