Bankruptcy Individual vs Joint
Should You File Bankruptcy Individual vs Joint?
Deciding if you should file bankruptcy individual vs joint can get tricky. Normally, married couples file joint bankruptcy cases. But this is not always the case. In fact, not always possible. Depending on the assets owned by each spouse, and the debt owed by each spouse, individual filings may work better. And, credit considerations often impact your choice to file bankruptcy individual vs joint.
It's also important to look beyond whose name the debt is in. All debt in wife's name might mean she can file alone, and not impact husband's credit. But not always. If the debt was incurred for the benefit of both parties, then it may not be possible to file the wife without the husband.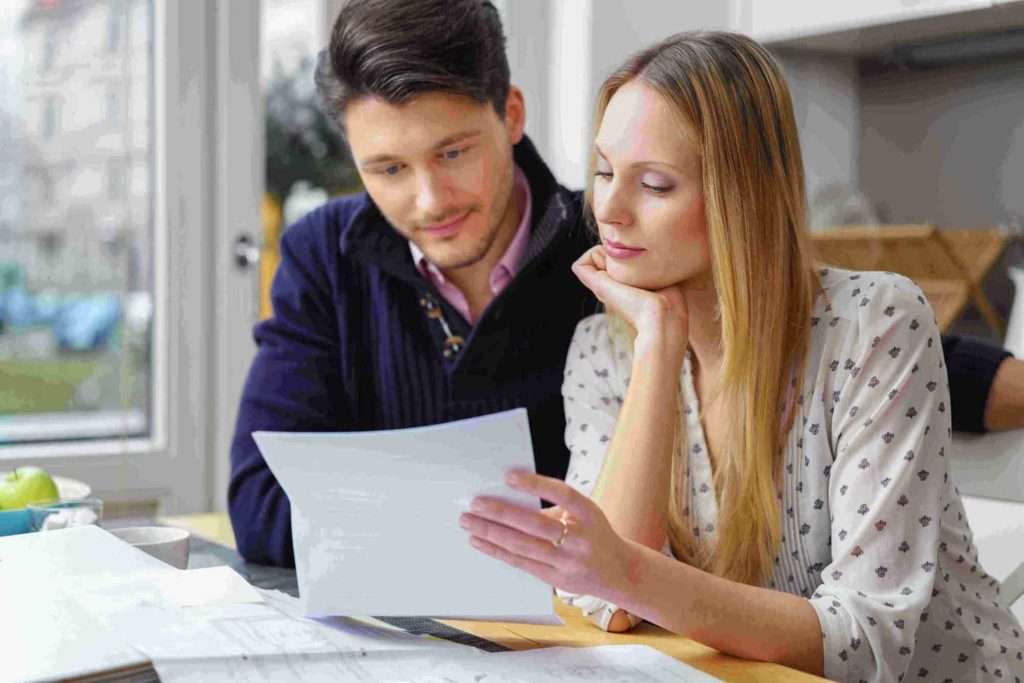 Is it Better to File Bankruptcy Individually or Jointly?
Not generally. Having filed thousands of bankruptcy cases, I can report that only a small percentage of married couples file individual bankruptcy cases. In most cases, the simple fact is that there is no reason to file an individual case.
If You File Bankruptcy Individual vs Joint How Will it Affect Your Credit?
It can. Sometimes a married couple will keep their finances separate. This happens in second marriage situations frequently, but not limited to this scenario. Newly wedded couples often plan initially to pay off one spouse's debt but later find that discharge in bankruptcy is a better option. In these cases the individual vs joint bankruptcy question is easy to determine. And, having filed hundreds of these cases, I know that the courts and trustees generally accept the reason behind such filings. Remember, however, that the normal rules for bankruptcy qualification still must be satisfied. The court will not ignore one spouses income when considering the eligibility of the filing spouse. If the overall qualifications are not met, the individual case cannot be filed.
Can One Spouse File Chapter 7 and the Other Chapter 13?
Yes, although there is seldom a good reason to do this. In some cases we will file a Chapter 7 for one spouse and 13 for another. One reason for this might be that one spouse is expected to receive an inheritance in a few years. If that spouse was in a Chapter 13, then the inheritance would become part of the Chapter 13. If that spouse files Chapter 7, and the inheritance arrives more than 180 days from the filing, then that spouse keeps it all.
Another reason for one spouse to file Chapter 13 is if that spouse needs to save a home from foreclosure or a car from repossession. That spouse can use Chapter 13, to catch up the debt over time, and the other spouse can file a Chapter 7.
Or, sometimes spouses intend to divorce or separate. One spouse may want to keep property from foreclosure, and the other spouse simply wants free of debt and doesn't want to be involved in a long term payment plan.
Is it Cheaper to File Bankruptcy Individual vs Joint Case?
It is. When a married couple files, there is only one filing fee, and one legal fee. Although technically there are two bankruptcy cases, they are administered jointly, and treated for most purposes as one case. Normally, if one of the two spouses needs or wants a Chapter 13, most couples will file a joint Chapter 13.
So, although it is possible in many cases to file bankruptcy individually vs joint, absent some unusual goal or circumstance, the majority of married couples will file jointly.
A common scenario I see is all of the debt in the wife's name, and all the credit in the husband's name. When finances become stressed, they may want to file the wife individually. If the debt in the wife's name is primarily for the benefit of the household, and not just the wife individually, we could have a problem.
The Court might conclude that the grant of a discharge to the wife, and not requiring the husband also to file, would be an abuse of the bankruptcy system. The court could deny the discharge. This may file affect your decision to file bankruptcy individual vs joint.
These situations can get sticky. If you want to file bankruptcy individual vs joint, you need advice from an experienced attorney to spot these issues before they become problems.
Bankruptcy Learning Center
Here are two helpful calculators for managing your debt repayments and Chapter 13 commitments.